Somerville Senior Citizens Housing, Inc. is a Section 8 Building which is dedicated to provide housing to low income seniors and non-elderly disabled in a high rise building . In total, Somerville Senior Citizens Housing, Inc. contains 152 residential units.  We are located on One Mountain Avenue, Somerville NJ 08876. Amenities include a community room, library, exercise room, laundry room, intercom/CCTV system, onsite parking, and 24 on-site staff for maintenance emergencies.
Contact us for complete details on eligibility requirements, availability of rentals, and application procedures for affordable housing for Seniors.
Do you have any questions? We are happy to assist!
Current / Upcoming Events
There are no upcoming events.
Contact Information: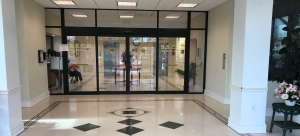 Somerville Senior Citizens Housing, Inc.
One Mountain Ave
Somerville, NJ 08876
Phone: (908) 722-4244
Fax: (908) 575-1509
E-mail: info@sschousing.com
General Contact Form
Please complete the form below and we will contact you as soon as possible.
If you would like to inquire about housing eligibility, please fill out our